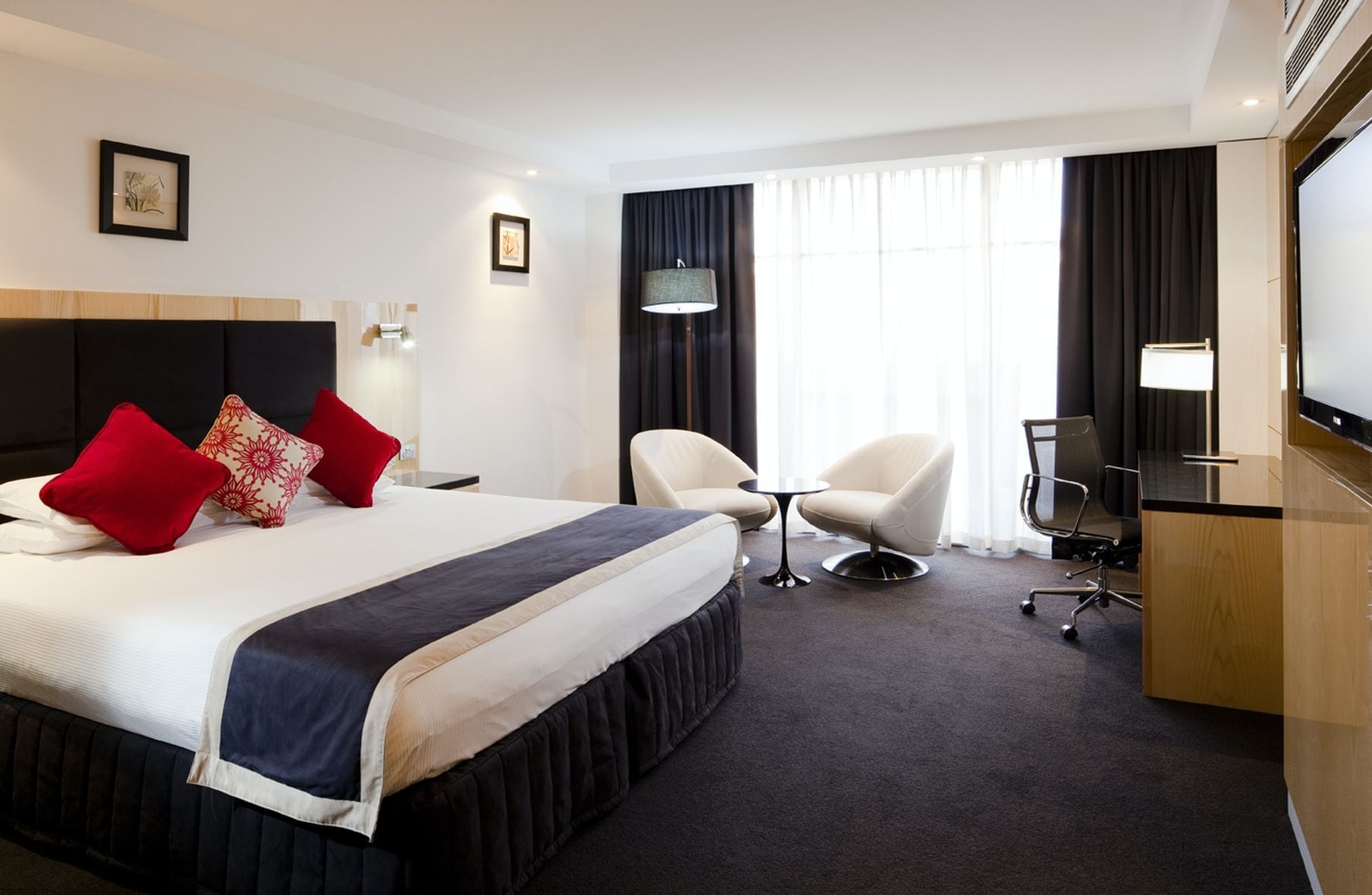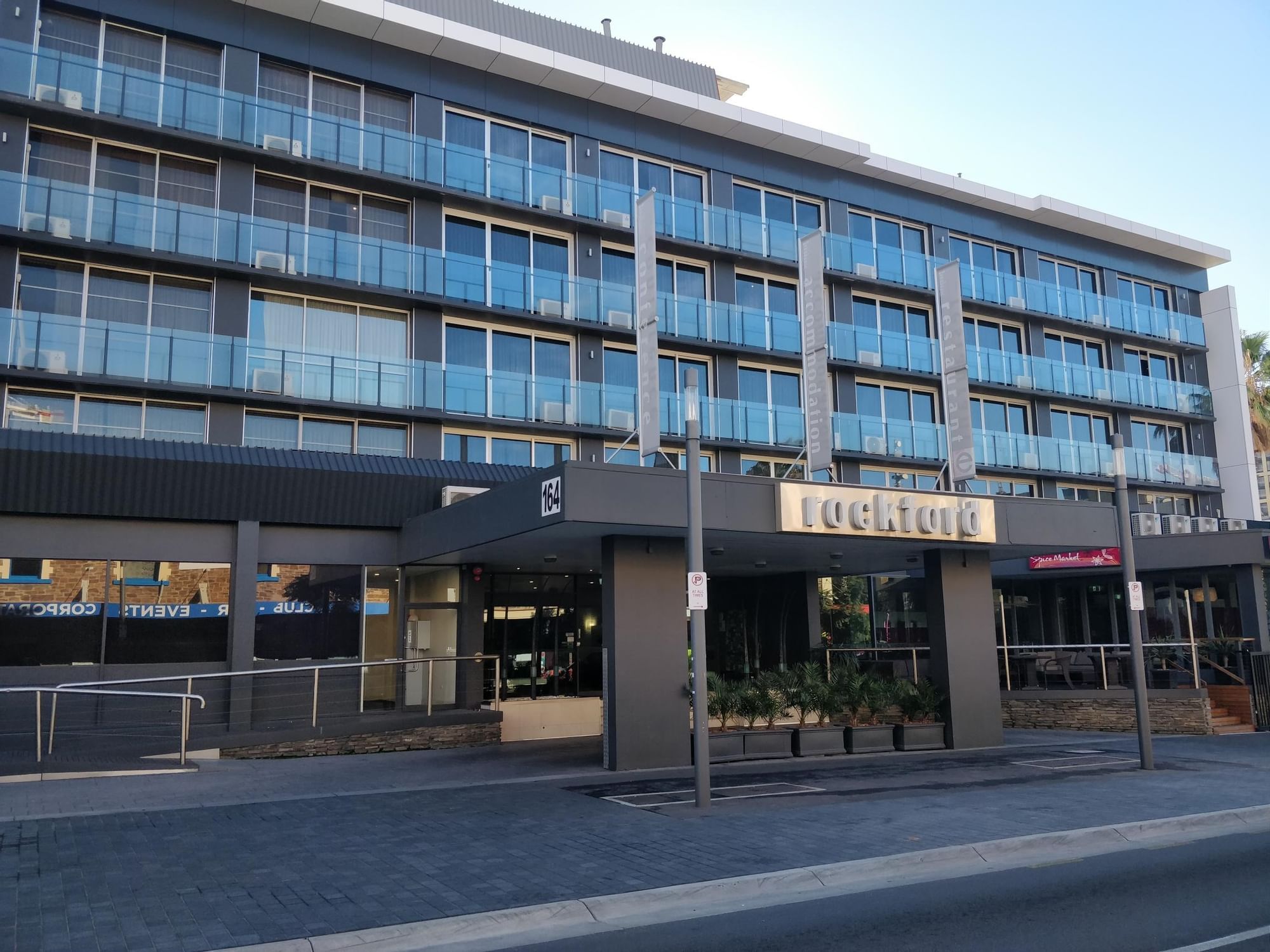 WELCOME TO THE ADELAIDE ROCKFORD
4-star boutique accommodation in the Adelaide CBD
Discover contemporary comfort and warm, personalised service at the Adelaide Rockford. A 4-star hotel located in the bustling West End arts precinct, we offer stylish, boutique-style accommodation and superb amenities in the heart of the Adelaide CBD. Just 7 kilometres from Adelaide Airport, 5 minute walk to the RAH (Medical Precinct), the hotel is an easy walking distance to all major attractions, including the iconic Adelaide Oval, the Convention Centre & Casino and central to all public transport links.
Feel completely at home in room and suite accommodation appointed with everything today's business and leisure traveller seeks. Our popular amenities feature free Wi-Fi, room service, full room cleaning, tea / coffee making facilities and iron / ironing boards. Enjoy cocktails and creative Australian cuisine at the Rockford Bar & Deck. Stick to your workout regimen with complimentary access to a nearby gym and indoor pool and for the warmer weather, cruise to our own rooftop pool overlooking the city and surrounds. For meetings, weddings and special events, the Adelaide Rockford offers an array of indoor and outdoor settings complemented by first-class catering cuisine.
When planning where to stay in Adelaide, the Adelaide Rockford is the premier choice of downtown hotels.
HOTEL FEATURES
Complimentary access to a nearby gym and leisure facilities
Rooftop pool and seating area with views of the city and surrounds
Onsite undercover parking (pre bookings required, charges apply)
Disabled access rooms and wheelchair access rooms
Rockford Bar & Deck
Free hi-speed Wifi
Room service
Laundry facilities
Dry cleaning facilities
Safety deposit facilities
Foxtel
Luggage storage
We are excited to share with our guests a renovation update; we are working hard to complete extensive refurbishment to our rooftop bar and restaurant area.
The Adelaide skyline will have a new star; the rooftop restaurant and bar at the Rockford will be the place to see and be seen, a space to relax, unwind and escape the hustle and bustle of the streets below. Stay tuned.
Should you have any questions or require further assistance, please do not hesitate to contact our friendly team on 08 8211 8255, alternatively email adelaide@rockfordhotels.com.au
164 Hindley Street, Adelaide SA 5000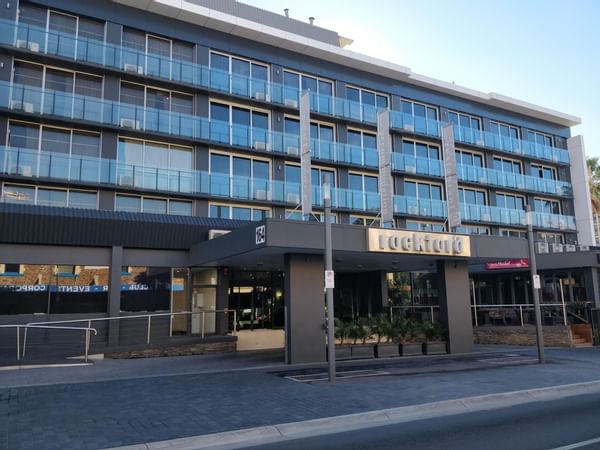 SPECIAL OFFERS
ADELAIDE ROCKFORD ACCOMMODATION DEALS
The Adelaide Rockford hotel offers chic, stylish accommodation in the heart of the CBD. To further enhance your experience, we've put together a collection of accommodation deals, promotional specials and hotel packages designed to meet any need.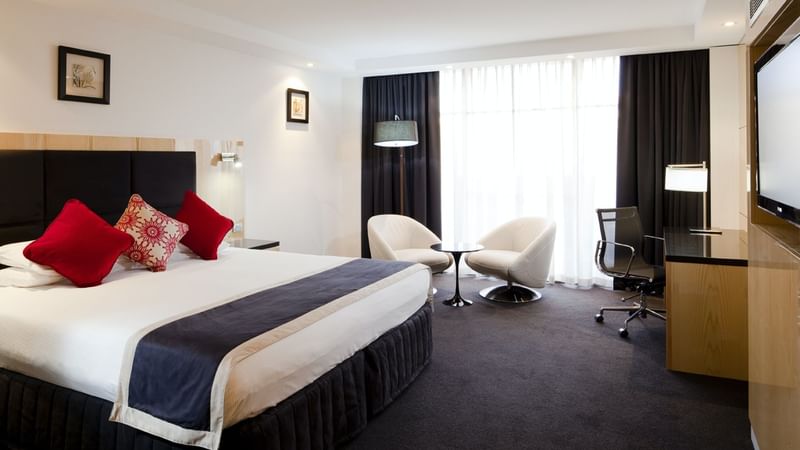 Adelaide Staycation
Adelaide Staycation - $179 per night!!
Free Parking
Free Breakfast for 2
Free Upgrade to Superior King Room

**Limited rooms available **

Adelaide is bursting with culture - enjoy the immersive festivals and events or spend the night exploring Adelaide attractions and a thriving restaurant and bar scene.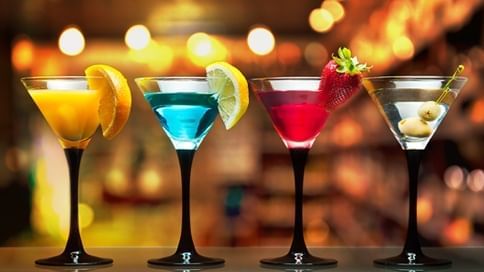 HENS ON HINDLEY
Planning a Hens night?
Adelaide Rockford offers a great package from $75 per person!
This includes one nights accommodation, plus 'Rocktail's' in the Rockford Bar with matching bling and a princess platter for the group to enjoy - the perfect way to start and end your hens night!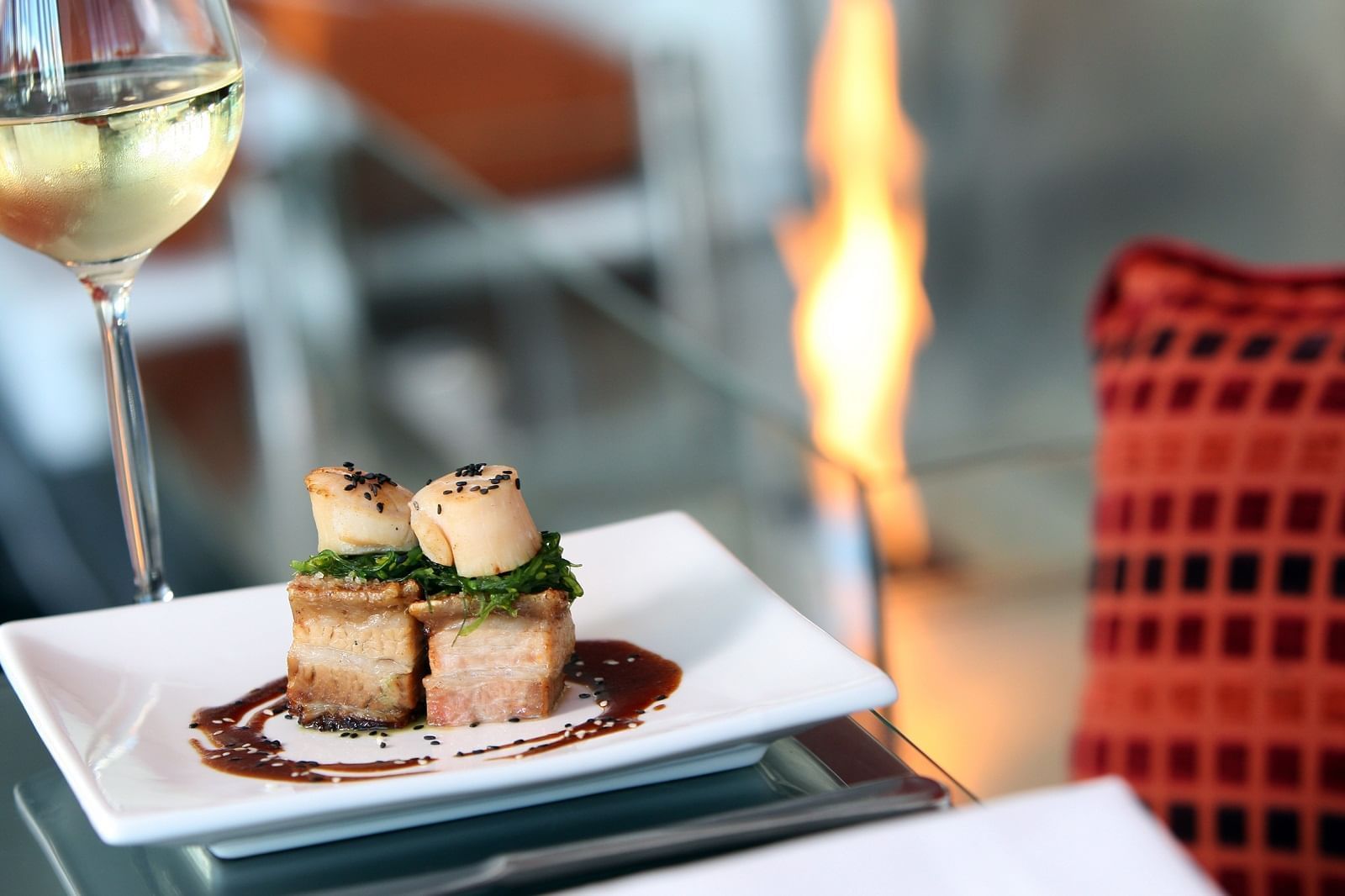 DINING
WHERE TO EAT IN ADELAIDE
At Adelaide Rockford, we invite you to join us in our Spice Market Lounge & Deck, which complements exceptional cuisine with sophisticated yet relaxing ambience, fine wines and cityscape views. As you plan where to eat during your stay in Adelaide, you can discover an exceptional dining experience without ever leaving the hotel.
MEETINGS & EVENTS
ADELAIDE ROCKFORD CONFERENCE & EVENTS
Adelaide Rockford is one of the city's top conference venues with function rooms accommodating up to 220 guests and fully tailored event planning services.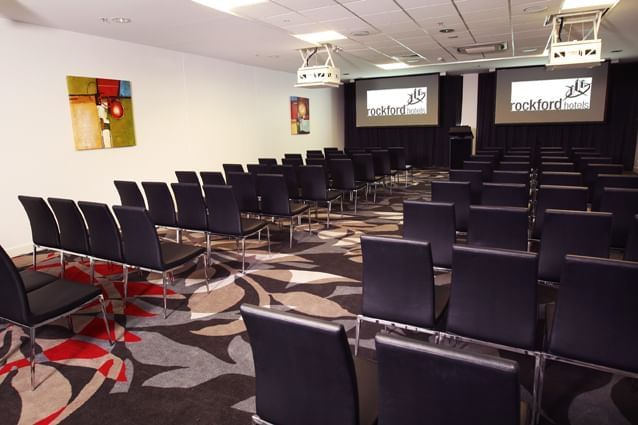 ADELAIDE ROCKFORD CONFERENCE & EVENTS
Adelaide Rockford is one of the city's top conference venues with function rooms accommodating up to 220 guests and fully tailored event planning services.
Reviewed 16th May 2021
Good level of accommodation at the right price
I managed to get one of the superior suites room 223. Very spacious room with private sleeping area. It was a well maintained room and clearly kept very clean. I used room service a couple of nights and it was very prompt. For the price, around $200 a night, it was a good room with a good level of service close to the CBD
Reviewed Mar 2021
A lovely hotel which was very central to the CBD. Spacious rooms and reasonably quiet considering the location in the "party" district. Check in was efficient and we were allowed into our room early and breakfast had a good variety. Staff were very helpful
Reviewed by Leah, Apr 2021
Affordable city accommodation. Great hotel good location. Will definitely be back