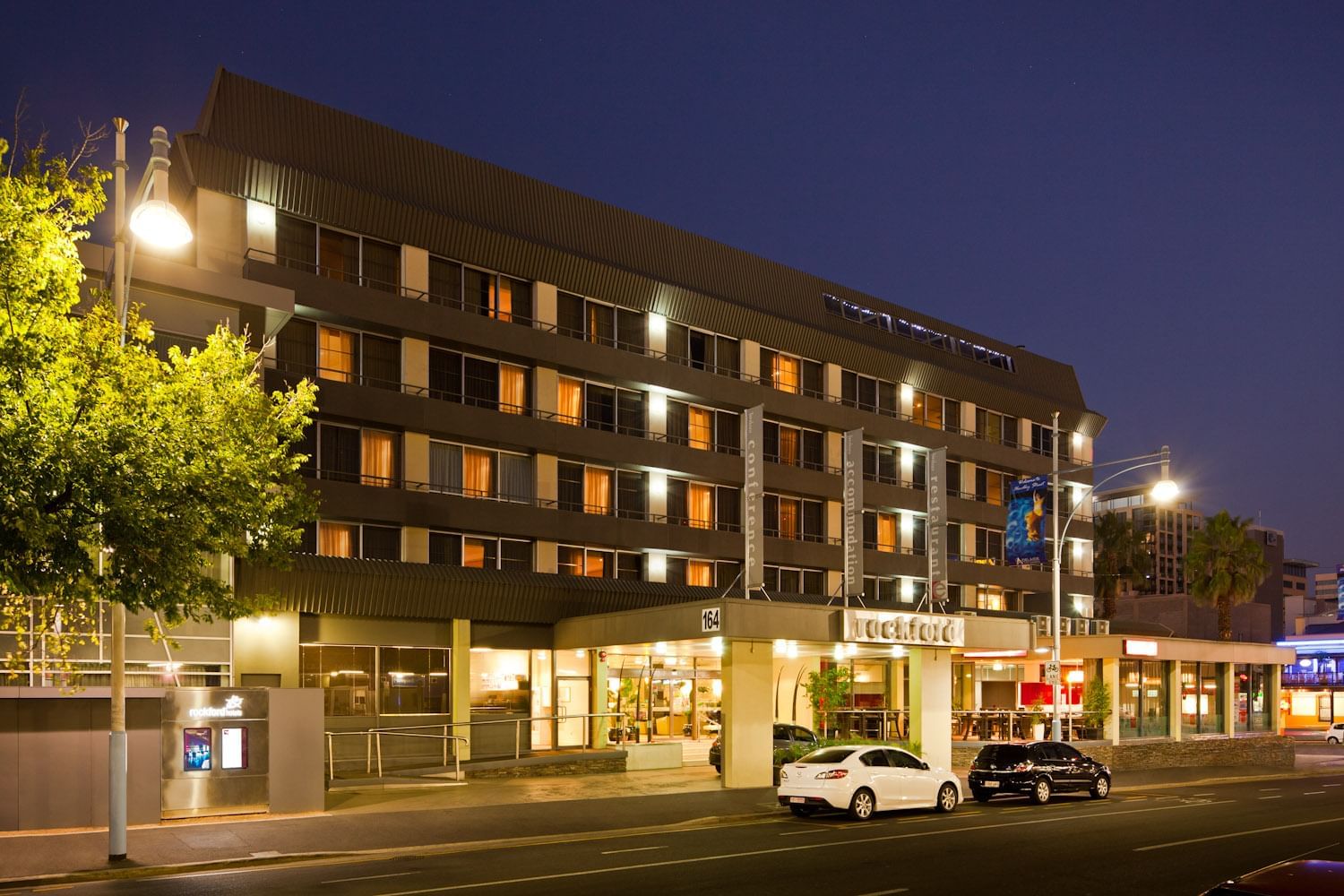 DESTINATION GUIDE
THINGS TO DO IN ADELAIDE
Perfectly positioned on the corner of Morphett and Hindley Streets in the vibrant arts precinct of the city and West End, the Adelaide Rockford is literally in the heart of it all. Adelaide is known as the "20-minute city" due to its size and accessibility. No matter where you find yourself in the area, you're never more than 20 minutes from the best tourist attractions, activities and things to do.
Adelaide Rockford is conveniently situated only 5 kilometres from the Adelaide Airport and is in close proximity to local golf courses, parks and public transport services, including the Adelaide to Glenelg tram. The free City Loop bus services North Terrace, the political, arts and cultural hub of the city, operating 7 days a week. It's also easy to access, stopping just around the corner from Adelaide Rockford. Additionally the tram line that services the city to Glenelg operates from North Terrace (near Morphett Street Bridge) in Adelaide's CBD City West. Tram travel within the Adelaide CBD area is free, connecting South Terrace, Victoria Square, Rundle Mall shopping and Adelaide Railway Station.
For more information on things to do and what to see during your stay in Adelaide, our tour desk is available to make recommendations and assist with arranging tours and activities.
Popular attractions near the Adelaide Rockford include: